Taylor of Old Bond Street Sandalwood Aftershave Gel Travel Pack 30ml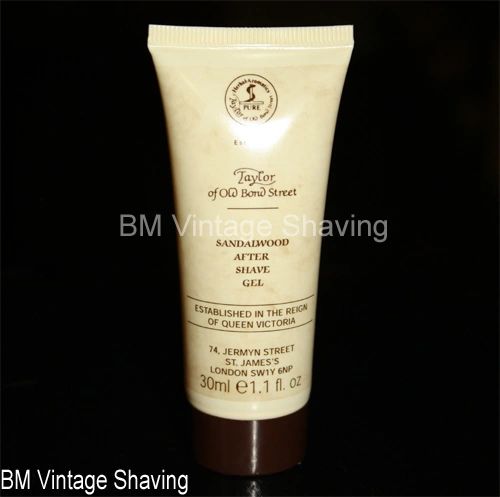 TY 1061
Taylor of Old Bond Street Sandalwood Aftershave Gel Travel Pack
30ml tube of Sandalwood Scent Aftershave Gel.
Sandalwood scent always smells great. Now you can travel in style and with your favorite sandalwood products.
Aftershave Gel - Specially formulated without irritating alcohol, to soothe the skin after shaving. Excellent for sensitive skin. Rich with Witch Hazel to close your pores and Aloe Vera to comfort and heal the skin.
Made in England