Personna Hair Shaper Razor Blades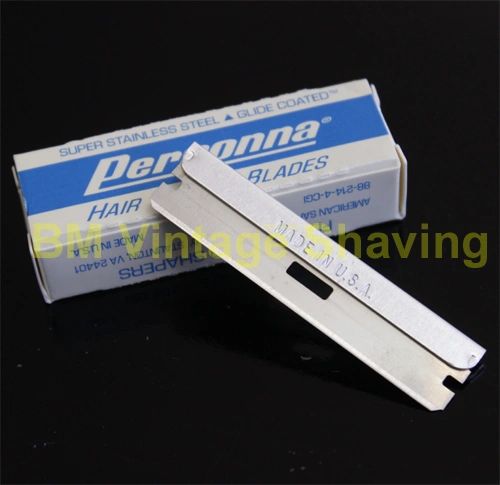 DV 1082
Personna Hair Shaper Razor Blades
Personna Hair Shaper Razor Blades, Super Stainless Steel, Glide-coated , Pack of 5 Blades.
Personna Shavette and Hair Shaper Blades are made in the USA of the finest surgical super stainless steel. Each blade features a glide-coated edge to ensure smooth cutting. Personna blades are dependable quality.
Economical - Super sharp blades provide more cuts per blade.
Contains 5 blades in each pack. Great Price for the quality.
Made in USA