Taylor of Old Bond Street Mixed Hand Soap 100g in Gift Box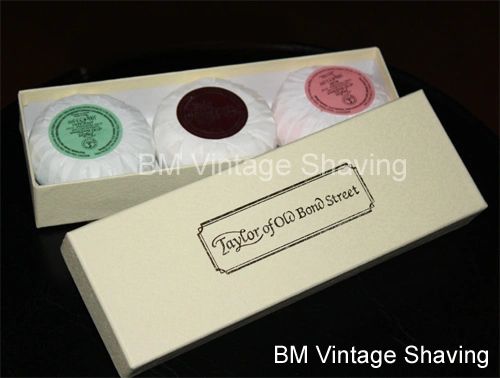 TY 1067
Taylor of Old Bond Street Mixed Hand Soap 100g in Gift Box
Our range of natural, vegetable based hand soaps has been designed to cleanse even the most sensitive skin. Each cake is triple-milled with a luxurious base and combined with an elegant perfume.
Gift box contains 3 100g hand soap of Lemon, Avocado and Chamomile Scents.
Made in England by Taylor of Old Bond St.