Merkur Vision 2000 Double Edge Safety Razor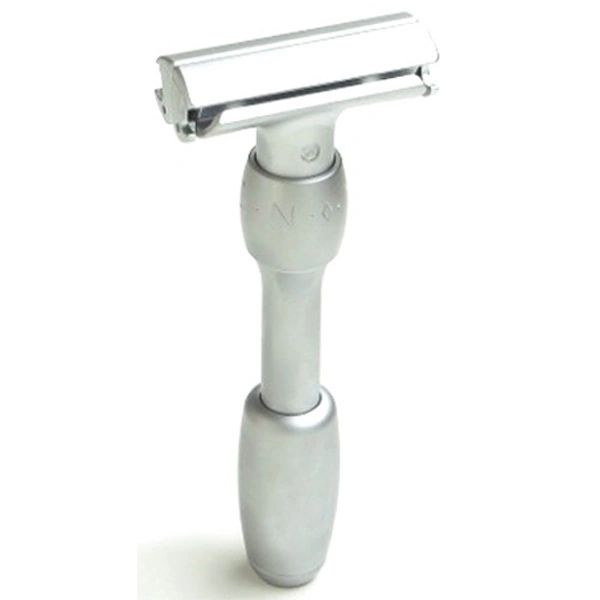 MK 1000
Merkur Vision Razor #2000, Chrome Plated, Satin Finish Safety Razor
Last few razors available in the whole market
"This item you can't find it anywhere else, Discontinued form the factory"
This state of the art Safety Razor, Merkur Vision Razor is designed with full adjustability allowing you to change the blade angle to match the unique contour of your face as well as a slight slant bar that offers a closer shaving. A butterfly opening for ease of blade change. This probably the best safety razor on the market.
This Merkur Vision Razor comes in a display box with 10 free Merkur Platinum Double Edge Razor Blades.
Final sale no return no exchange.
Imported straight from Merkur, Solingen, Germany