Merkur Mach3 Safety Razor Polished Finish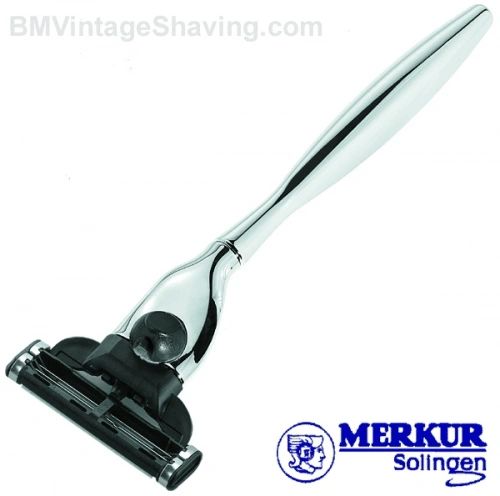 MK 1003
This Merkur Mach3 safety razor combines class, durability and a touch of flair to those who prefer the tri-bladed shave. The handle size, weight and balance allow exceptional maneuverability and control resulting to a better shave.
This Merkur Mach 3 safety razor is scratch resistant. Handle in beautiful polished finished with a concave grip.
Quality you can count on as long as you have them.
Imported directly from Merkur of Solingen, Germany.