Merkur Heavy Duty Double Edge Safety Razor Long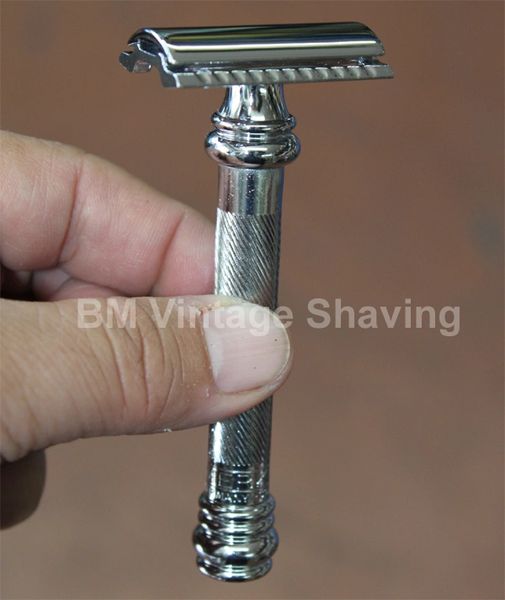 MK 1005
Merkur Heavy Duty Safety Razor, Chrome Plated
The long awaited 38C is finally here. Modeled after American barber poles, the heavy duty brass core chrome plated handle weighs a hefty 4oz, and has a 3.75 in. long handle, which is slightly shorter then the traditional Merkur long handles. The handle design provides an enhanced grip.
The head is identical to the other, Classic, non-adjustable razors in every respect.
This razor is Merkur long awaited answer to the need for more weight on a classic design double edge razor.
One Merkur Stainless Platinum double edge razor blade included.
Quality you can count on as long as you have them.
Imported directly from Merkur of Solingen, Germany.