Merkur Futur Double Edge Safety Razor Chrome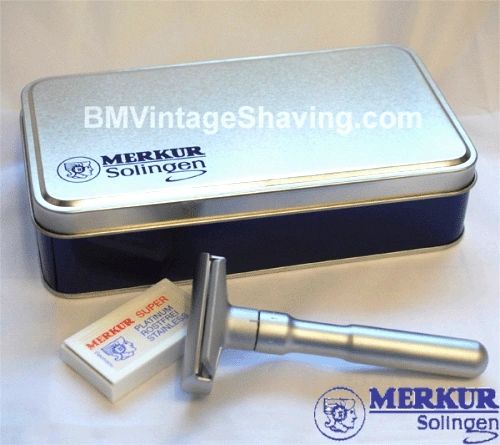 MK 1017
Merkur -Futur - Safety Razor, Chrome
This Razors last few in stock available in the whole market
"This Razors can't find it anywhere else, Has Been Discontinued form the factory"
The Merkur Futur safety razor manages to combine revolutionary craftsmanship and performance in a design that retains the understated dignity of Old World shaving.
Merkur Futur is an Adjustable Double Edge Safety Razor, chrome plated, with a polished finish. Merkur's patented fine adjustment system will give you optimum results.
This high quality, heavyweight safety razor is 4 1/2" in length.
The innovative handle conception offers command and comfort in the grip.
For use with double edge razor blades.
This Futur safety Razor comes packaged in a handsome gift box with 10 free Merkur Platinum Double Edges Razor blades.
Quality you can count on as long as you have them.
Imported directly from Merkur of Solingen, Germany.
Final sale no return no exchange.