Merkur Double-Edge Platinum Razor Blades 10pk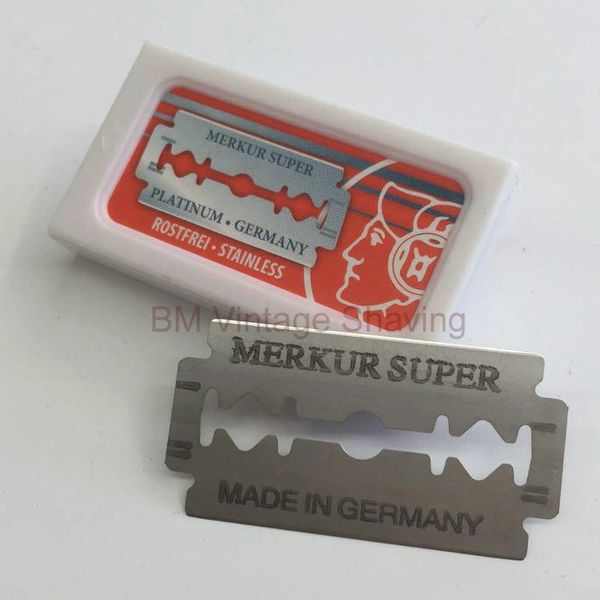 MK 1014
Merkur Double-Edge Platinum Razor Blades, 10pk
Merkur Double-Edge Razor Blades are made to the highest standard. They are Platinum coated Stainless Steel. Merkur blades are known to be one of the best double-edge razor blades.
Each blade individually wrapped in paraffin paper to insure safety, sterility and long shelf life. Conveniently in a 10 pack plastic dispenser.
Quality you can count on.
Imported directly from Merkur of Solingen, Germany