Edwin Jagger Faux Ivory Travel Shaving Brushv Super Badger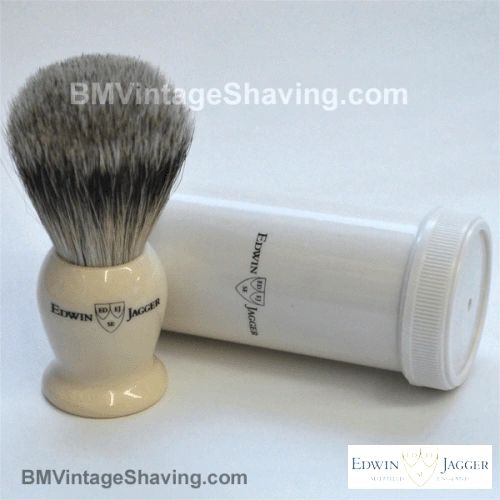 EJ 2071



Edwin Jagger - Faux Ivory Travel Shaving Brush, Super Badger
Like other Edwin Jagger shaving brushes, these are hand made in Sheffield, England from a finest quality polyester materials and are filled with carefully selected hand graded super badger.
Super Badger is generally chosen for its soft yet luxurious and effective lathering performance.
This shaving brush comes stored in a matching lightweight screw top tube to protect the hairs during travel.
Perfect gift or for personal use for busy travelers.
Best recommended, after daily use, shaving brushes are thoroughly rinsed in warm water and hang to dry in a stand
Quality that you can count on
Imported straight from Edwin Jagger,England