Edwin Jagger Faux Ivory Chatsworth Fusion Razor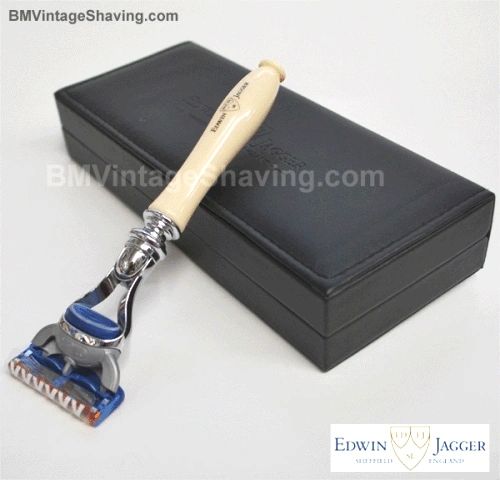 EJ 2000
Edwin Jagger has created this classic Chatsworth range with traditional shape handles.
 Fusion is one of the latest addition to the Edwin Jagger blade range.
 Manufactured in Sheffield, England, made from a finest quality polyester material with hard chrome plated collar and blade head.
 This Chatsworth range is lightweight yet beautifully balanced.
 Presented in a smart leatherette flip top case with Edwin Jagger logo.
 Perfect as a gift or for yourself.
 Quality that you can count on.
 Imported straight from Edwin Jagger, England