Edwin Jagger English Shaving Brush Silver Tip Badger XL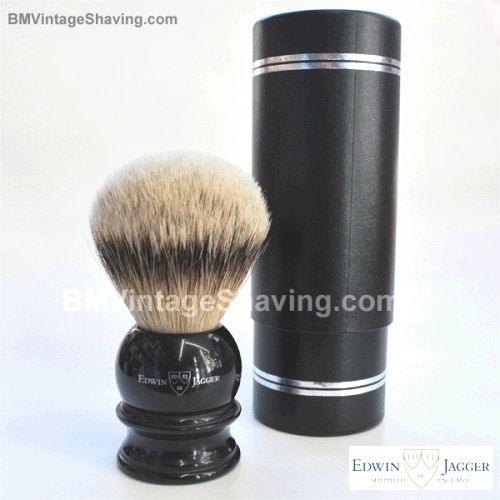 EJ 2070
Edwin Jagger - English Shaving Brush, Imitation Ebony, Extra Large, Silver Tip Badger
Traditional English Handmade Shaving Brush by Edwin Jagger.
Theses stunning imitation ebony shaving brushes are handmade in Sheffield, England.
This shaving brush is hand filled with the finest silver tip quality badger hair.
Silver tip hair is the longest , softest, most rare and the most expensive badger hair.
It has a silver white untrimmed hair ends to provide a really luxurious lather and feel to shave.
It is presented in elegant black & silver packaging.
We recommend that after daily use, shaving brushes are thoroughly rinsed in warm water and hang dry in a stand.
Quality that you can count on as long as you have them.
Imported straight from Edwin Jagger, England