Edwin Jagger English Best Badger Shaving Brush Medium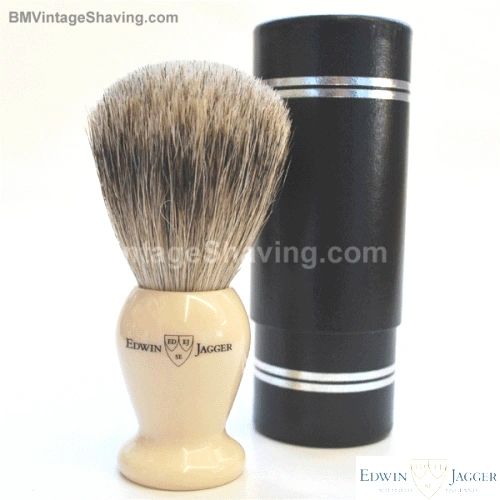 EJ 1022
Edwin Jagger - English Shaving Brush, Imitation Ivory, Medium, Best Badger
Like other Edwin Jagger shaving brushes, these are hand made in Sheffield, England from a finest quality polyester materials and are filled with carefully selected hand graded best badger hair.
Best Badger is an excellent quality for those wet shavers who prefer a rather firmer sensation during lathering.
This shaving brush comes stored in a matching lightweight elegant screw top tube to protect the hairs during travel.
Perfect gift or for personal use for busy travelers.
Best recommended, after daily use, shaving brushes are thoroughly rinsed in warm water and hang to dry in a stand.

Quality that you can count on as long as you have them
Imported straight from Edwin Jagger, England