Edwin Jagger Chatsworth Super Badger Shaving Brush Chrome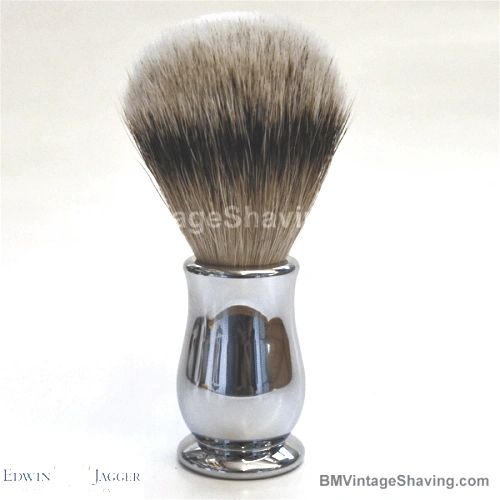 EJ 2076

Edwin Jagger Chatsworth, Shaving Brush, Super Badger, Chrome
Edwin Jagger has combined traditional Sheffield hand skill and modern technology to produce this traditionally, elegant and sophisticated looks of shaving brush.
All metal Chatsworth Range, solid brass, hand polished and triple plated with copper, nickel and white chrome.
This shaving brush is filled with carefully selected super badger hair.
Super Badger is chosen by many for it is soft yet luxurious and effective performance.
We recommend that after daily use, shaving brushes are thoroughly rinsed in warm water and hang dry in a stand.
Quality that you can count on as long as you have them
These shaivng bruhes are manufactured in Sheffeld England
Imported straight from Edwin Jagger, England