Edwin Jagger Chatsworth Mach3 Shaving Set Chrome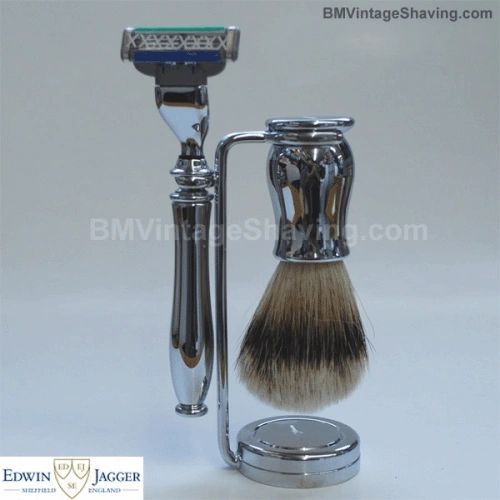 EJ 2087
Edwin Jagger 3 piece Shaving Set,
Chatsworth Mach 3 Razor, Shaving Brush (Super Badger) and Stand, Chrome
Edwin Jagger has combined modern manufacturing technology and traditional Sheffield hand skills to produce this handsome Chatsworth line range.
The set comprises an impressively weighty Mach 3 Razor and hand filled super badger shaving brush together with a smart double wire stand. Hard Chrome polished finish.
It looks fabulous in any bathroom.
Quality you can count on.
Manufactured in Sheffield, England