Edwin Jagger Chatsworth - Fusion Razor Chrome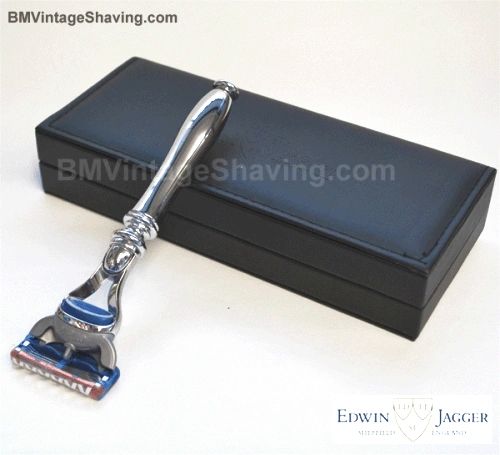 EJ 2003
Edwin Jagger Chatsworth, Fusion Razor, Chrome
Fusion Razor is the latest addition to the blade range of Edwin Jagger shaving razors.
Edwin Jagger has combined modern technology and traditional Sheffield skills to produce this traditionally shaped, smooth all metal Chatsworth Range. Solid Brass, hand polished and triple plated with copper, nickel and blue white chrome. Hand assembled and finished.
This fabulous masculine look razor is impressively weighty. It gives a very close, safe and comfortable shave.
The traditional style looks great in any bathroom.
Presented in a smart leatherette flip top case with Edwin Jagger logo.
Reflection during photography is unavoidable due to high polished surface finish of this item.
Imported straight from Edwin Jagger, England.