Edwin Jagger Chatsworth Faux Ivory Mach3 Shaving Set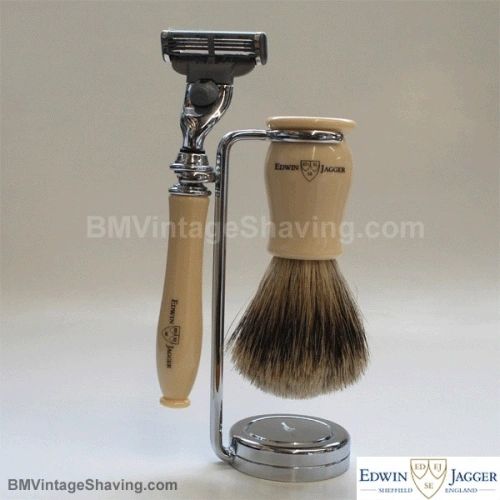 EJ 2085

Edwin Jagger, 3pc. Mach3 Shaving Set, Faux Ivory,
Chatsworth Mach 3 Razor, Shaving Brush (Best Badger) and stand, Chrome
This 3pc. Faux Ivory Shaving Set by Edwin Jagger comprises of a beautiful lightweight Chatsworth Mach 3 Razor, a matching hand filled best badger shaving brush together with a smart double wire stand.
Edwin Jagger created the original Chatsworth range to meet demand for something like the genuine ivory.
Manufactured in Sheffield, England from a carefully selected finest quality polyester material.
Quality that you can count on
Imported straight from Edwin Jagger,England