Edwin Jagger Chatsworth Faux Ivory Fusion Shaving Set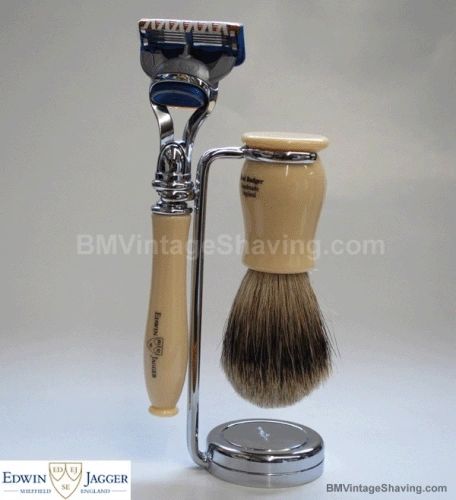 EJ 2088

Edwin Jagger 3 piece Faux Ivory Shaving Set, Fusion Razor
Edwin Jagger 3 piece Set, Faux Ivory
Consist of Chatsworth Fusion Razor, Shaving Brush (Best Badger) and stand, Chrome.
This 3 piece Faux Ivory Shaving Set by Edwin Jagger comprises of a beautiful lightweight Chatsworth Fusion Razor, a matching hand filled best badger shaving brush together with a smart double wire stand.
Fusion is one of Edwin Jagger latest addition to their blade range.
Manufactured in Sheffield, England.
Quality that you can count on.
Imported straight from Edwin Jagger,England