Edwin Jagger Chatsworth Faux Ivory Shaving Brush Best Badger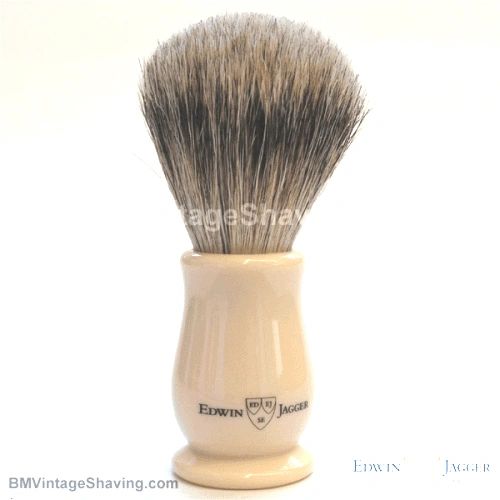 EJ 2065

Edwin Jagger - Chatsworth Imitation Ivory Shaving Brush, Best Badger
This classic Chatsworth imitation ivory range is a best seller in the Edwin Jagger collection of Shaving Brushes. It is created to meet customers demand of something like the genuine ivory.
Manufactured in Sheffield, England from a carefully selected materials.
This shaving brush is filled with best badger hair which is excellent quality for those wet shavers who prefer a rather firmer sensation during lathering.
We recommend that after daily use, shaving brushes are thoroughly rinsed in warm water and hang dry in a stand.
Quality that you can count as long as you have them.
Imported straight from Edwin Jagger, England.