Edwin Jagger Aloe Vera Shaving cream 100ml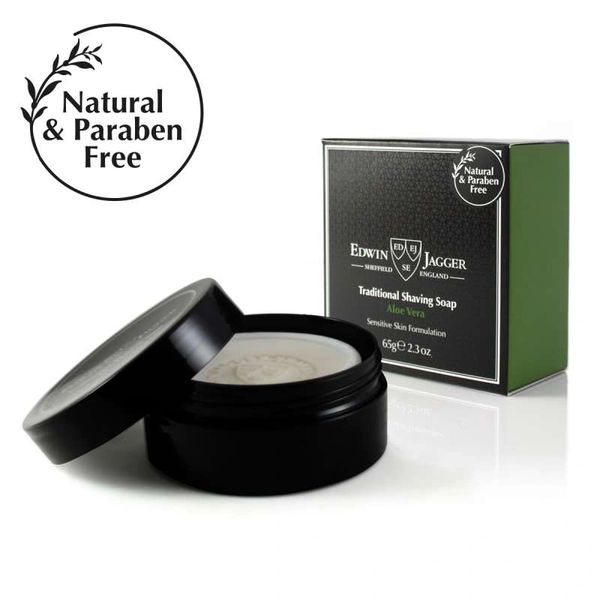 EJ 2051

Aloe Vera Shaving Cream
This Edwin Jagger Aloe Vera Premium Shaving Cream comprises 99.9% natural ingredients, many derived from organically cultivated plants, and prepares them both for a close, luxury shave by delivering an abundantly rich lather.

- it will soften and lift the beard for close luxury shave
- 99.9% Natural Plants Ingredients (many organic)
- Free of parabens and mineral oil


When used with hot water and a good quality shaving brush, even a small amount will produce a thick creamy lather. The combination of brush, hot water and natural ingredients will soften and lift the beard in preparation for the razor blade.
Exceptional Lather
Warm water and a good quality shaving brush will produce a lavish lather, elevating facial hair to allow for a closer shave while providing ample cushion against the blade.
Aloe Vera: Excellent for sensitive skin; a soothing, natural preparation for sensitive skin with properties to help protect, repair, and replenish. A natural delicate fragrance.
Made in England