Dovo Vision Razor Travel Case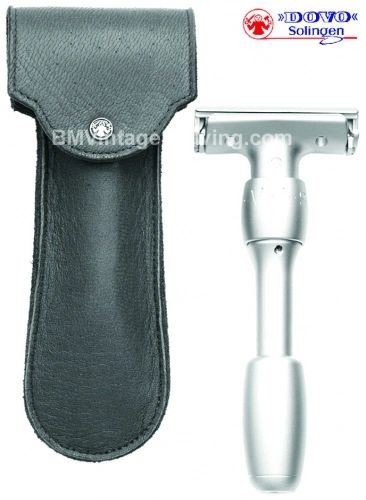 DV 1001

Leather Case for Merkur Vision Razors / Black
Best way to protect your razors in your luggage while travelling.
This custom-made case is specially designed for use with the Merkur "Vision" Double Edge Razors. Made of black colored genuine top grain leather and features a secure closure snap with the Dovo / Merkur logo.
Empty Leather Case Only
Other Merkur Twin Blade Razors will fit also.
Imported straight from Dovo, Solingen, Germany