Dovo Straight Razor Tortoise Shell Imitation 5/8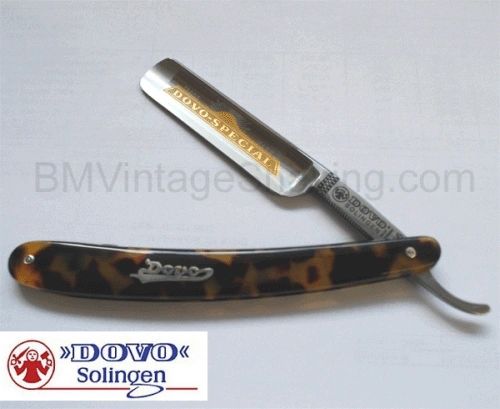 DV 1022
Dovo Straight Razor, N, Tortoise Shell Imitation, 5/8
This traditional and very masculine 5/8 inches straight razor has been one of Dovo s most popular straight razors for decades.
The imitation tortoise shell handle secure a blade gold-etched as a signature and a 24k gold etched brand to the front of the blade.
Made from a high carbon Swedish steel.
It provide the finest shave possible for many generations to come.
Imported directly from Dovo of Solingen, Germany.