Dovo Straight Razor Desert Iron Wood 5/8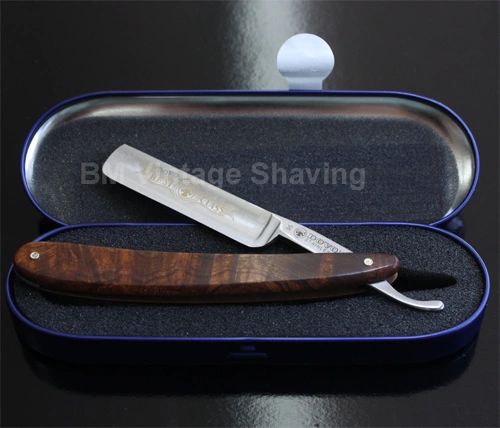 DV 1072
Dovo Straight Razor, Desert Iron Wood, 5/8
This Straight Razors last few in stock available in the whole market
"This Straight Razors can't find it anywhere else, Has Been Discontinued form the factory"
This fully-hollowed, uniquely hard heat-treated stainless steel blade is set in Desert Iron Wood Handle. The natural grain pattern of the wood ensures that each razor is one-of-a-kind. It has a gorgeous gold etched 5/8" blade with the renowned Dovo logo.
All Dovo straight razors comes factory certified ready to shave.
This razor comes in a sealed gift-box. Once the seal is removed and/or broken, the razor is considered to be used and cannot be returned as an unused item as per our return policy.
Imported from Germany.
Final sale no return no exchange.