Dovo Stand for Straight Razor and Brush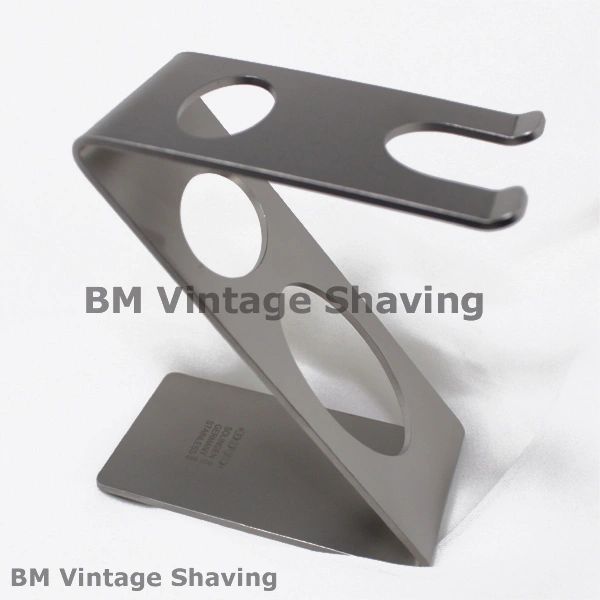 DV 1086
Dovo Brush and Straight Razor Stand "Z"
Dovo brings you this new Straight Razor and Brush Stand. It has a unique "Z" shape design that is both efficient as a razor and brush stand and a beautiful work of art on your bathroom.
Size approx. 3.5" high, 3" long and 1.75" wide.
Brush opening: 22m
Straight Razor opening: 15mm x 30mm
This stainless steel shaving stand comes in a classic satin finish.
Quality you can count on as long as you have them.
Imported directly from Dovo of Solingen, Germany.