Dovo Silvertip Travel Shaving Brush - Stainless Steel Handle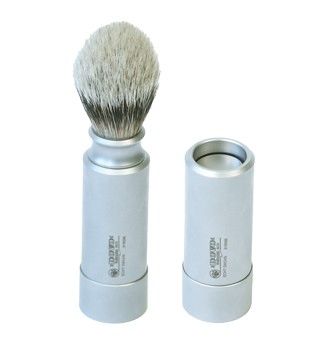 DV 1026
Dovo Silvertip Travel Brush, Stainless Steel Handle, Satin

This exclusive travel brush from Dovo offered with a Silvertip Badger hair.

Silver tip hair is the longest, softest most rare and expensive with silver white untrimmed hair ends to provide a bountiful lather and luxurious shave.

Now you can have the luxury of top shaving while traveling.

This brush is without a doubt the highest quality travel brush ever made and will surely provide a lifetime reliable service.

The handle is crafted from stainless steel and finished with a satin.

We recommend that after daily use, shaving brushes are thoroughly rinsed in warm water and hang to dry in a stand.

Imported straight from Dovo of Solingen, Germany.