Dovo Nail Nipper - 5 inches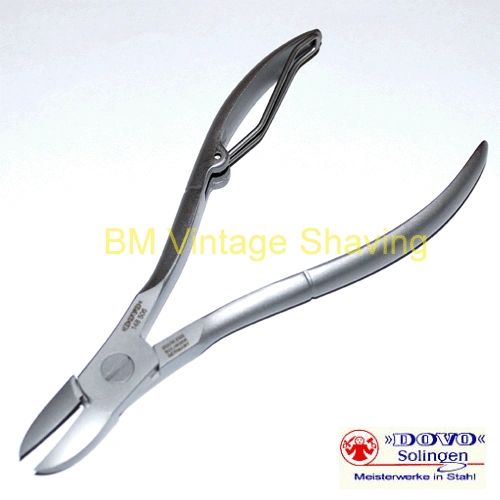 DV 1050
Dovo Nail Nipper, 5 inches
This Stainless Steel Dovo Nail Nipper is 5 inches in length has curved cutting edges, lap joint, wire spring and in beautiful satin finished.
Best for ingrown nails and dry skin around the finger or toenails.
These nail nippers are forged, which makes the metal harder so the nippers will stay sharp longer.
Rustproof, quality that you can count on as long as you have them.
Imported directly from Dovo of Solingen, Germany