Dovo Nail Clipper - Large - Satin Finished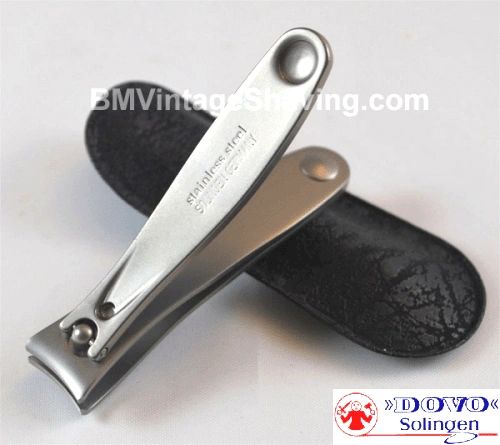 DV 1011
Dovo Nail Clipper, Large, Satin Finished
This deluxe top of the line elegantly styled Dovo Nail Clipper comes in black case. It measures 3 inches in total length, stainless steel with satin finish.
It is rustproof, will last you forever.
This Dovo Nail Clippers are considered heavy duty, however we recommend for thick nails to cut portions at a time.
Quality you can count on as long as you have them.
Imported directly from Dovo of Solingen, Germany.