Dovo Nail and Cuticle Scissor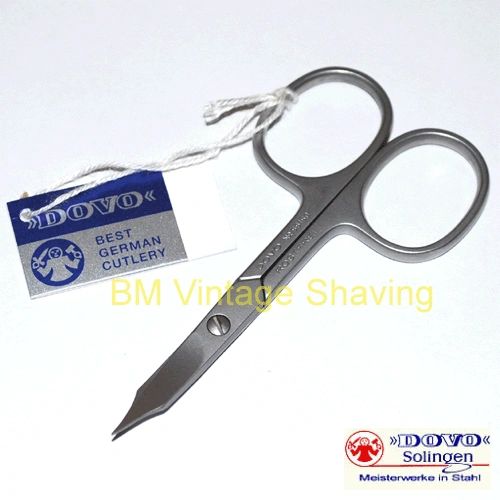 DV 1052
Dovo Nail and Cuticle Scissor
Dovo Nail and Cuticle Scissor, 3.5 inches, Satin finished
This manicure scissor from Dovo measures 3 ½ inches in total. It has a heavy screw that gives strength to the scissor for cutting fingernails. It has a large finger rings for comfort while using, a closed shank and curved blades.
These scissors are forged, forging makes the metal harder so scissors stay sharp longer.
These quality scissors have a screw and are adjustable, can be fine-tuned if necessary.
Quality you can count on as long as you have them.
Imported directly from Dovo of Solingen, Germany.