DOVO 5-Piece Manicure Set in Violet Cowhide Leather Case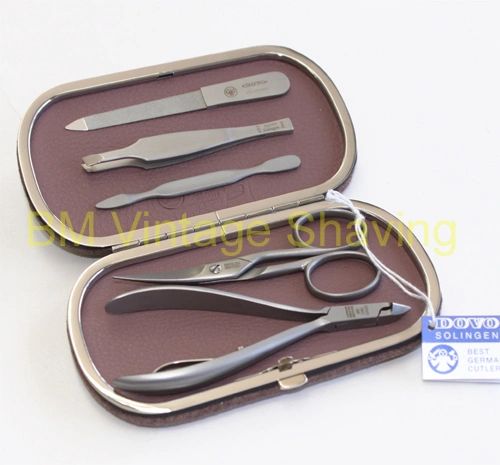 DV 1081
DOVO 5-Piece Manicure Set in Violet Cowhide Leather Case with Magnetic Board
This deluxe manicure set contains tweezers, nail file, pusher and 2 nail scissors (different heads).
These tools are placed in a beautiful violet cowhide leather case that is magnetic and holds the items in the case securely but easy to get to. You can also add your own other metal tools.
All implements are made of satin finished stainless steel.
Great gift idea or for personal use.
A quality that last a lifetime.
Imported from Germany.