Dovo Manicure Set - Brown Cowhide 3pc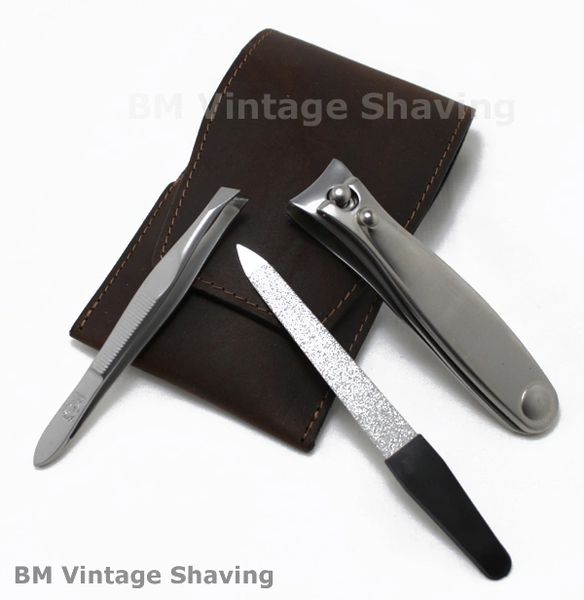 DV 1088
Dovo Manicure Set, Brown Cowhide, 3pc
With specialized expertise that has been handed down over generations, DOVO scissors, nippers and manicure tools continually exceed the already high standards of the Solingen ordinance.
This Dovo deluxe 3pc manicure set contains Dovo Nail Clipper (504, large size), Nail File and a Tweezers. All implements are of satin finished stainless steel. The leather used is specially treated to be water and scratch resistant.
Imported straight from Dovo of Solingen, Germany.