Dovo Hanging Razor Strop Cowhide - Short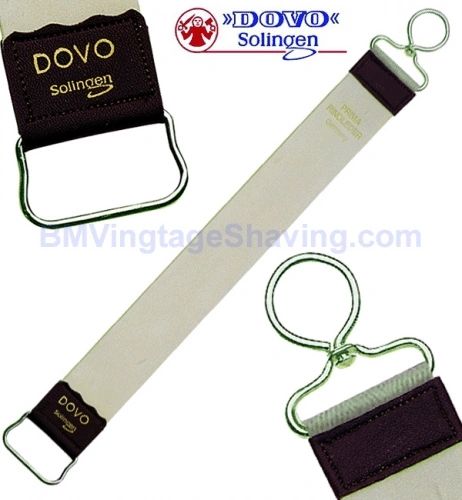 DV 1034
Dovo Hanging Razor Strop Cowhide, Short
This High Quality Strop will put the keenest edge possible on your straight razor with a minimum of effort.
All Dovo strops are ready-to-use when new, no need for complicated break-in procedures.
This strop is a few inches shorter than other Dovo models, but highly functional and accessible for travel. It comes ready-to-use with fine quality leather for achieving a professionally sharp edge, and a linen back that enables keenly-honed perfection. The strop is 14 inches X 1 ¾ inch and features a useful finger-loop handle.
Quality strops that you can rely on.
Imported directly from Dovo of Solingen, Germany.