Dovo Grooming & Shaving Set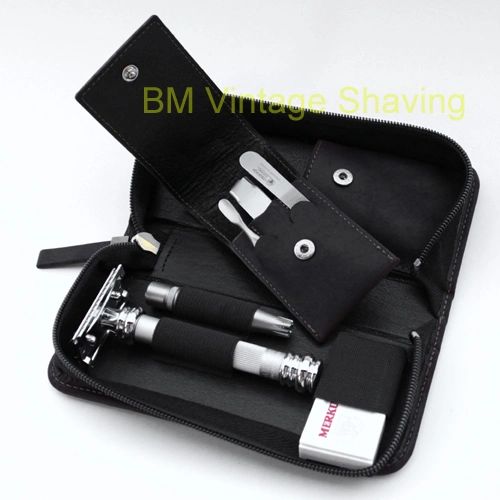 DV 1075
Dovo Grooming & Shaving Set, Dark Brown Leather Case, 6pc
An immaculate grooming set from the classic vintage shaving experts in Solingen, Germany.
This wallet contains: Barber Pole Safety Razor alongside 10 Merkur moustache blades, Klipette (nose hair trimmer), state of the art nail clipper, nail file, pusher and a tweezer. All implements are stainless steel satin finish. It has a compartment that holds separately the manicure sets that are cased separately. Each of the tools secured and protected away from each other.
The set is uniformly contained in a pouch of an interesting dark brown leather case.
Manufactured by Dovo of Solingen, Germany.