Derby Extra Double Edge Razor Blades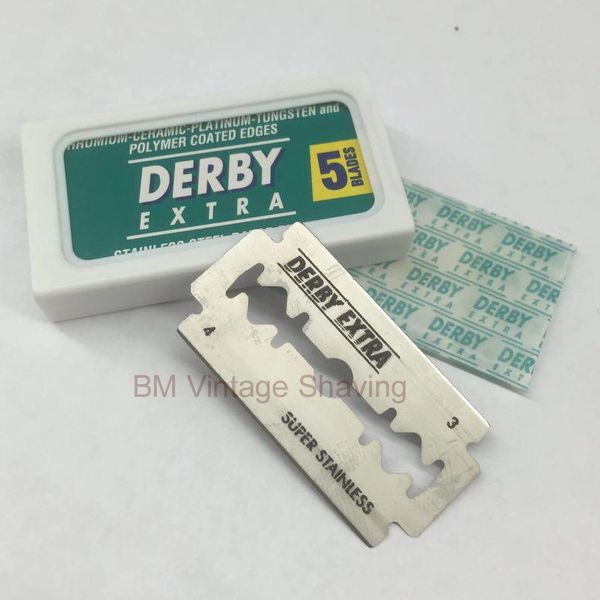 Derby Blades


Derby Extra Double Edge Razor Blades
DERBY EXTRA Stainless Blades fit all Double Edge Razors.
High quality double edge razor blades, Derby Extra blades fit any standard double edge Shavnig safety razors. Long lasting. Manufactured in Turkey from high carbon Swedish stainless steel under strict quality standards. All blades are coated with a polymer for optimum shaving comfort.
Each individual package is sealed and contains 5 blades. Each blade is individually wax paper wrapped.
Made in Turkey