Dovo Mammut Straight Razor 5/8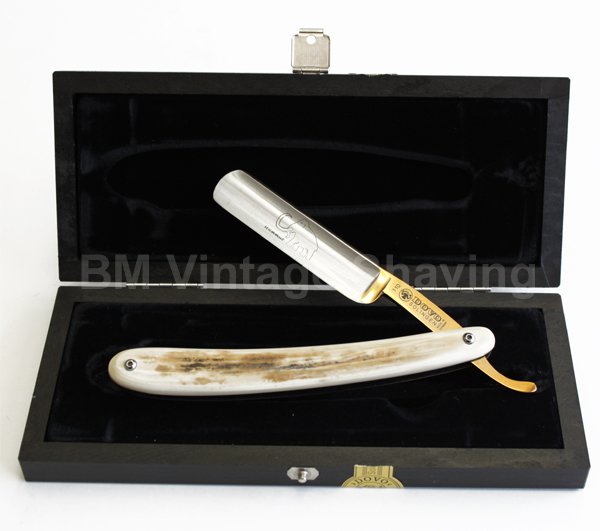 DV 1070
Dovo Mammut Straight Razor
This DOVO Straight razor known as Mammut, Carbon steel razor 5/8" width, extra full hollow blade.
The handle is made from 40,000 years old mammoth (mammuthus primigenius-siberia) tusks.
We do not recommend this as a first razor, but if you've developed some skill with a straight razor and want to know how close you can get there's a good chance this will get you there.
Description:
Carbon steel blade 4.25mm thick at spine. Total weight with scales is 69 gram.

5/8" Width

Extra full hollow ground

Mammoth ivory handle

Round point

Hex-bolt pins mounted flush upon the rear

Shave ready
Imported directly from Dovo of Solingen, Germany

This item Discontinued, We have 2 only